Wednesday, September 29, 2010
Anna writes about Guru NosebleedBaby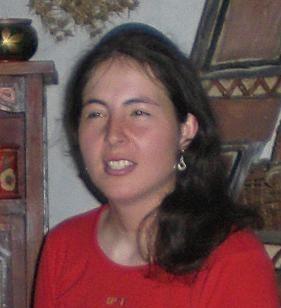 This post features a review of videos by NosebleedBaby, a German woman who does unique and interesting makeup tutorials - written by
Guest Blogger, Anna
. That pretty lady at the left is Anna! :-)
Anna's YouTube channel is
Annaconda1984
.
Visit her channel and watch some of the 210 videos she has uploaded. Anna has over 17 Thousand Subscribers and about 1,192,718
Total Video Views
!
My favorites include Anna's
singing duet
with KrisShred and her compilation with 18 YouTubers reciting
The Raven by Poe
.
Anna's article is below...
But first, The News!
This week's
Featured Video
on our
Top 100
and
Top 200
Charts is a cover version of Jazmine Sullivan's "Need U bad," sung by beautiful and talented
Christina Amato
. Read more posts about
Christina
. Check out our
Top 100
and
Top 200
Charts of the Most Subscribed YouTube Channels every week!
Talented Country singer Savannah Berry recently appeared in the Destin FL "105.5 The Wolf" radio station
blog
for her excellent cover version of "
If I Die Young
" by The Band Perry. They liked Savannah so much that they are now setting up a phone interview with her. We have been
writing about Savannah
's talent since 2008!
Now, here is Anna's article!
According to the Oxford Dictionary, a Guru is a Hindu or Sikh spiritual leader or head of a religious sect, an influential teacher. What does that have to do with Youtube, you might ask? Well, the massively booming Guru category is a section like the Comedian, Musician, Reporter or Director divisions, often reviewing and sometimes even setting new Fashion and Makeup trends. The consumerist, makeup worshiping world tunes into so called Haul clips. These are videos which are not meant to brag about what the presenter bought, but moreover to either briefly show what just came out, or in the best cases to illustrate the pro's and con's of what they feature and sometimes also to demonstrate how to use or apply it.
A Guru would not be a Guru if she did not teach; so some of the more creative ones make Tutorials giving step to step instructions on how to achieve a certain look, how to style one's hair a certain way or maybe even how to make one's own handmade soap or lipgloss. The presented looks are often inspired by seasons, celebrities, music video costumes, animals, insects, movie or fairy tale characters and different time eras.
1930'S INSPIRED MAKEUP
In outfit or eye of the day videos, the viewers can find inspiration on what goes together clothing wise or what will be most suitable for a certain occasion and they learn about stunning new ways to turn ones eyes into ever glistening gems. In part one of this series I am going to present one of the most meritorious ones among the Gurus,
Nosebleedbaby
.
Angélique would certainly deserve a PhD in Maquillage and Presentation; the 24 year old German vlogs in two languages simultaneously, German and English, making creative slide shows or videos (sometimes cocktails of both) accompanied with a wonderful choice of mood setting music. How does she manage to post videos in 2 languages you might ask? Is she splitting her clips into an English and a German half, and would not in that case, the videos get too long?
According to common belief, the attention span of most Youtube users is supposed to last around 3 minutes; this could be due to changes in the brain structure of a twitter brained, scanning, ever growing internet user-ship that seeks explosions and surprises every minute. Who would watch a slide show when there are videos? In this case, every single video would be highly recommendable not just because of their creativity but due to their overall aesthetics, everything seems to match perfectly including the timing and the tone. It seems that the music has been written for her videos rather than just added in randomly.
Her looks stand out not just because they are professionally painted, vivid and original but because they have a voice. The viewer will remember the gloomy, mysterious Moth from the MOTH TUTORIAL VIDEO or the elvish Autumn nymph and imagine them on a stage, in a movie and maybe even in a modern fairy tale.
MOTH TUTORIAL VIDEO
In the Moth Tutorial video, her pearly porcelain skin contrasts with the jet black eyeshadow and lipstick making her eyes glow like the round pattern on a peacock feather. The latter, the multifaceted girl uses to round off her look giving the moth it's long elegant feelers. This moth certainly has personality! Angélique variates between editorial makeup looks and ones one would wear at stylish motto parties. Applied with much less intensity one might wear some of the presented looks even on a daily basis. Angelique has a great nose for fashion trends, ironically without taking any interest in fashion magazines. She often plays around with complementary colors and sometimes she gives different options on what would suit the demonstrated eye makeup, for instance, so the viewers can decide for themselves.
If Angelique's channel were a thing, it would be a tree painted by Autumn, her videos being the leafs, kaleidoscopes of colors and surprises.
AUTUMN TUTORIAL
In her video, AUTUMN TUTORIAL, she seems to have caught the moment of transformation of a leaf in her eye makeup. The Rhodonite colored eye shadow with the dark eyeliner makes her eyes seem dreamy, somehow romantic. The emphasis of this look is on the eyes, everything around it seems to support it: the magenta blush, the rosy lips, the berries around her neck and even her hair are tones of wine. She could easily pass as a modern forrest elf with her pierced lip and ruby berries grooving around her neck.
ACID GREEN TUTORIAL
Speaking of dancing berries, if you want to stand out on the dance floor maybe the look from the ACID GREEN TUTORIAL with it's rich glowing emerald eyeshadow, could be the party makeup of your choice. In terms of cocktail names, we see a contrast between crocodile eyes (her favorite color) and el diablo lips making her face pop like that of a character from a Roy Lichtenstein painting. Her hairstyle is unique and creative, suiting the makeup that seems to be asking if you're "brave enough to stand out?"
How come she never speaks in her videos, is she shy and compensating her timidity through extremely bold makeup looks so she seems braver, you might ask? Not really! She wants to keep her videos bilingual and the way she chose works well for her reaching both German and English speaking viewers. It is surprising she is not a makeup artist, it's "just a hobby (she says), a creative outlet for me." She seems professional at what she does and at the same time she is open to experiment and try new things. The passion and care for the detail as well as a great feel and understanding for color and texture make this channel among the most effective and inspiring on Youtube. Head over and see for yourselves!
Labels: Annaconda1984, makeup. guru, NosebleedBaby
Wednesday, September 22, 2010
Diana reviews Spanish related videos!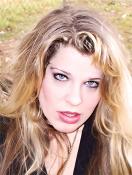 Our beautiful and sweet guest blogger, Diana (attractive picture at left), is back with a review of 4 videos with a Spanish flavor! Read what Diana says about these videos made by our Latin / Spanish decent sisters and brothers. Please read Diana's last guest post, about female musicians!
Enjoy Diana's review!
Hello, today we have some videos of our beautiful Latin, and Spanish decent sisters (and brother) - from amazing singers to learning the basic concepts of Spanish. Look at the 4 videos down below!
Hola, hoy tenemos algunos videos de nuestro hermoso latín, y de hermanas y hermano decentes españoles, de canta asombroso a aprender Los conceptos básicos de español. Mire Los 4 videos abajo!
REIK - Fui (A Capella en Español)
This amazing 17 year old beauty,
Christina Amato
, is something to look at but has talent behind it as well. So much talent from this Spanish beauty makes me want to subscribe and see more. You know what - I think I will and I think you should too! Just listen; I dare you not to fall in love :0). You can learn more about this wonderful talent by following her on
Twitter
. Get up to date information on her visit to Puerto Rico, and on the new original songs she is writing. Yes, you heard me right! This girl not only sings and looks like an angel but writes too. I wish I had half her talent now, and she is only 17. I just know we are going to be seeing this girl's name in lights soon!!!!
Editor's Note: "Fui" is no longer available so we have replaced that video with "Hallelujah" sung by Christina
♥♪♫Maricelys-Poison (Beyonce cover)♥♪♫
This adorable Latin princess,
TheMaricelys
, has a voice she knows how to use. I enjoyed this video because I love when you can see the person Knows what they are doing and is having a blast while doing it. When she messes up she keeps going and smiles I LOVE IT I had a lot of fun Watching this Cutie!!! Check her out and let her know what you think. Don't forget to leave a comment here to let me know you stopped by.
Jessica Marie Christina Aguilera Infatuation cover
This channel,
RockStuff345
, is for two amazing Spanish girls named Jessica Marie and Jennifer Espinoza. The video is of Jessica Marie singing a cover version of Christina Aguilera's "Infatuation." Look at this girl perform, she is awesome out in public as if a super star and maybe soon she will be. Come and listen to this beautiful girl's voice and style of singing. Makes me want to get up and dance, wait be right back, I think I will. Lalalalalala WOOO that was fun, come and give this girl your attention.
01001 - Spanish Lesson: Basic Conversation (Part 1)
Have you ever wanted to learn the basics of Spanish? Well look at you, you're in luck,
Jordan
, a young man, decided to teaching you Spanish. He does it in a fun and easy to follow way. I watched both videos and I already know the basics lol. Hola what are you waiting for? Fun, easy and educational. This is just amazing! Don't forget to go to
part two
after you have learned all you can from part one.
Labels: anitsirhcmarie, rockstuff345, TheMaricelys, tontitofrito
Wednesday, September 15, 2010
Diana Loves These Videos!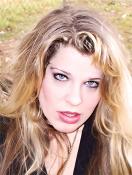 Our lovely and talented guest blogger, Diana (beautiful picture at left), is back with a review of 4 videos that she loves! Diana will tell us about 4 talented female singers and the songs they uploaded to YouTube. Be sure to read Diana's last guest post, on YouTubeStar MissHannahMix!
Enjoy Diana's review!
Kevie Collins singer song writer
If Reason Should Call
Kevie
is a young women born and raised in Michigan. About 10 years ago she moved to Tennessee to make a career for herself. She is a local singer songwriter who has written over 3000 songs. She is an amazing talent as you will see, as she sings a song she wrote, titled "If Reason Should Call." She has a Janis Joplin and Terri Clark sound to her that you just can't miss. Her influences are so many and you can tell by her sound that she has been influenced by them all! Some of them are Heart, Sarah McLachlan, Hank Jr, Bob Seger, Janis Joplin, Fleetwood Mack, The Beatles, King George, Reba, Trisha Yearwood, Garth Brooks, The Eagles, Elvis, The Cure, Norah Jones, Stevie Wonder, Smokie Robinson, The Platters, Jackie Wilson,
Moody Blues, Bread, Simon & Garfunkel, Prince, Jim Croce, Queen, Cher, Loretta Lynn, Patsy Cline, The Band, Bad Company, Nirvana and so many more. You have got to check her out!!!
Learn more about Artist/Songwriter/Vocalist/Musician Kevie Collins at
www.MySpace.com/KevieCollinsMusic
Zeldaxlove64 singing "A Year Without Rain" by Selena Gomez
Christina Grimmie
is a young girl only 16 years old with so much talent - I can't wait to see her 10 years from now! She loves to sing and write music; she also does covers as you can see by this video. What a beautiful and pure voice; this coming from a 16 year old? Why does she not have a CD out yet? I am so excited to see what she does next I had to subscribe to this talented little beauty just to see what else she does. Come see what I mean!!
Christina's Facebook:
http://www.facebook.com/christinagrimmie
Miaarose singing Unwritten! ( by natasha beddenfield )
Mia
is an amazing singer from the United Kingdom. Her soulful voice rides through to your soul. She looks like, "I know I am good" but with out the "I know I am better then you" attitude. She enjoys what she does and it shows. I could watch her for hours. I love her style and how comfortable she is in front of the camera. I love how down to earth she looks, and she seems to be the kind of girl you could hang with for hours and just jam. Click her video to see what I am talking about!!!
Mia's website:
http://www.miaroseworld.com
TiffanyAlvord singing "The Climb" by Miley Cyrus
Tiffany Alvord
a 17 year old with a lot of followers and fans as you can see by the more the 2 million views on this video alone! Click below to see why so many people love her. A soft angel-like voice comes from this young lady and a power house note catcher when it calls for it. She seems so shy and sweet you just want to give her a hug :0) Amazing; click below to hear this beauty and don't forget to let her know where you saw her video!!!
Tiffany's website:
http://www.tiffanyalvord.com
Labels: keviecollins, miaarose, tiffanyalvord, zeldaxlove64
YouTube™ is a trademark of YouTube, LLC. YouTube Stars and YouTube are not affiliated in any way.