Tuesday, February 28, 2012
Emma writes on grief and self worth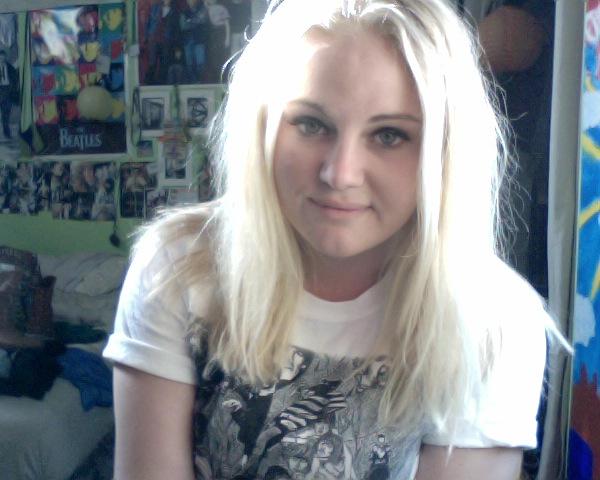 Guest Blogger Emma Samuelson is back with a powerful post about life and death, grief and support, self doubt and self worth.
Emma is a singer-songwriter from California who writes her own songs, sings and plays guitar. Check out the excellent music videos on
her YouTube channel
! In Emma's own words, "I am a spiritual person and I love music, listening to it, creating it, and everything about it." Her love of music is obvious in her videos!
Please use
this link
to see a list of ALL guest blog posts by
Emma Samuelson
.
Now, Emma tells us about how she copes with the loss of a dear friend. Read Emma's excellent article and think about what she has to say. Also watch the video which is a tribute to her friend.
But first, The News!
This week's
Featured Video
on our
Top 100
and
Top 200
Charts is Tiffany Jo Allen's NEW cover song. She sings a beautiful version of "Safe & Sound" (from The Hunger Games Soundtrack) by Taylor Swift, featuring The Civil Wars.
Tiffany
's vocals and guitar playing are moving, and she is joined by George Nardo on bass. Click right here to see
Tiffany's video
. You can also BUY her latest single, Over You, on
iTunes
or at
Tiffany's website
. I did; it's a cool ROCK tune!
See
Previously Featured Videos
by Peter Hollens and Savannah Outen singing Moves Like Jagger by Maroon 5, and Original Music Videos by Kylie Hinze and Kaityln K - on our
Previously Featured Videos page
!
Now, here are Emma's thoughts about grief and self worth.
Grief. Something universal, something unexplainable. Most have experienced the loss of a loved one, a friend, a classmate, a co-worker, an acquaintance. Grief is how we deal with loss, tragedy, and heartbreak. Although when 'shit hits the fan', there's usually someone else there to talk about it, and struggle along with you. At 17, I have experienced this. It hasn't been easy, but I've learned that isolation and depression aren't reasonable options for moving on and living life as we all are supposed to do. Last year, my friend took his life. It wasn't as surprising as it should have been, but it still hurt like hell. I had looked up to this inspirational, loving, hysterical man, and he couldn't even see worth in himself. Dealing with depression, anxiety, the stress of adolescence. Yes, we all have these things going on, but sometimes it doesn't feel as if anyone knows how you feel. Mark Spencer Wooldridge lived 20 years on this planet as an adored and loved young man. I know he's just experiencing the great beyond.
Being part of Science of Mind, Mark attended teen camps with many other teenagers, including myself. This past teen camp was the first I experienced without his presence. There was so much love in the room for him… the youth could feel him there with us as we released our sadness and embraced spirit. Grief as a teenager might have been more challenging without this massive support system I know as my teaching. Science of Mind teaches that all is Spirit, and everything is connected. It has such positivity and warmth, it has given me tools in practice of how to live my life fully and it allows me to create my experience as I want it. So, when transition occurs, expression of sorrow isn't suppressed. Emotions aren't hidden, they are released and flow through us, with the comfort and love of a spiritual family along for the journey. I find these spiritual camps the best place to move through difficult situations, and come out with peace and clarity for how I feel and who I am every time.
Two of my closest friends, Jordan Dobbins and Casey Goodwin, performed at the talent show this past winter camp. They performed their rendition of 'Wish You Were Here' by Pink Floyd, dedicating it to Mark. Everyone in the room was completely connected to him in that moment. Jordan and Casey pour their love out through this piece and do a tremendous job in technique and sound. It is truly a beautiful performance.
No matter the situation, you are loved. Don't be so sure of the lack you have in your life, and take another look to see what's really here. I experience love everyday, and make sure I take the chance to be grateful for the life I have. I make sure I take the time to be with myself and just sit in the beauty of my own expression of who I am. Take the time. No one should lose their life because they can't see the truth of what they are, stay connected. There's infinite potential and perfection in your very own skin, embrace it, and give it a life.
Labels: "Emma Samuelson", "Pink Floyd", "Wish You Were Here", emmalane94, TiffanyJoAllen, tribute
Thursday, February 09, 2012
Ashlee reviews three music videos!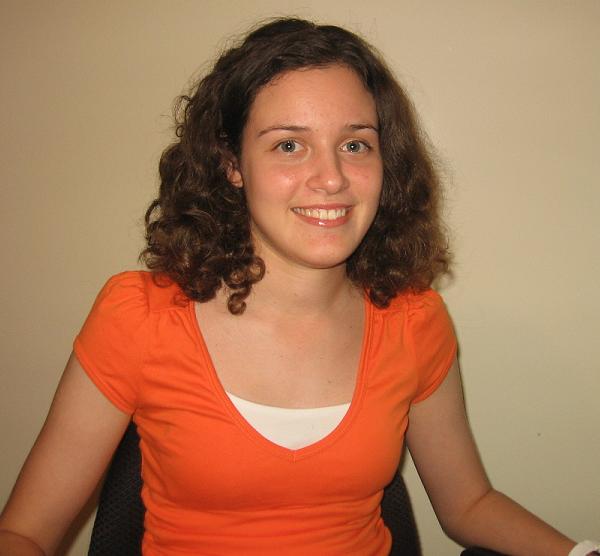 I am happy to announce that we have another New Guest Blogger, Ashlee Collova! Ashlee is from Perth in Australia and is a writer who has her own website,
KidStarInterviewsTV.net
! She likes to interview and promote young singers on her channel and website. Check out the excellent videos on
her YouTube channel
! One of my favorites is
this video
of YouTube Rocker
Jes Loren
answering Ashlee's interview questions!
In her first guest blog post for us, Ashlee reviews three music videos. One is from a really popular male teen YouTuber, one is from a very young singer, and one is an original song written by a boy for his brother with Diabetes.
See what Ashlee has to say and watch the videos she discusses!
But first, The News!
This week's
Featured Video
on our
Top 100
and
Top 200
Charts is a fun music video from Kaitlyn K. This song, "Geek" is her NEW single, and it rocks! The video for it is cool and must have been fun to make. Watch Kaitlyn and her girl friends have a pillow fight at what looks like a teen sleep over. Then check out the other songs on her
YouTube Channel
, and also check out the rest of her new EP,
"Underneath It All" on iTunes
. I bought the EP and I really like it! Kaitlyn is a great pop singer and we'll probably be hearing her on the radio soon!
We love to promote YouTubers and we're not alone.
Here is another website that cares about the YouTube community and mentions both the big and little guys -
YouTube Channel Reviews
!
"From brand new YouTube users to the most famous YouTubers, we'll take a look at it all and give our expert opinions as we break down everything in the YouTube community."
The site is nicely origanized and has a cool slider on the Main page. See who they are writing about, at
YouTube Channel Reviews
!
Now, here is Ashlee's first Guest Blog post!
15-year-old to Become the Next Big Music Sensation!
I remember back last year I stumbled across 14-year-old Austin Mahone. Austin had approximately 400 subscribers. I joined the pack and subscribed. I liked what I saw in Austin. I am not a professional but what I could see is that Austin had a great singing voice and was creative with his videos. Now, it's been a year and Austin has turned 15, this young boy hailing in from Texas, has gained over 60 million views across the globe plus over 350 000 subscribers to his YouTube Channel! What a year and I have a good feeling that 2012 is going to be even better!
What makes listeners so engaged in his covers is that his voice is very soothing, he can hit the notes well. In his past three covers, he has been producing professional home made music videos filmed by supportive mum, Michele Mahone. The quality is excellent! Austin's attitude in the videos create a really good feel and buzz. He is a true performer and born to be a star. I wish Austin luck in his music career and I am excited to see where he goes with his music.
Check out his latest video below!
Sophia Grace, the oh-so Adorable Rapping Princess!
You probably have already came across the video I am about to talk, or should I say, write about! This is because the video has over 29 million views and been broadcasted on various news and radio stations, websites, newspapers and talk shows! The star of the video is now famous just by her first name "Sophia Grace". But just in case you are not familiar with the name maybe you will know who I am talking about when I state her full name "Sophia Grace Brownlee". Sophia Grace became an Internet SENSATION when her acapella cover of Nicki Minaj's hit song "Super Bass" was noticed by celebrities. Justin Bieber, Scooter Braun, Nicki Minaj, Ellen Degeneres and Diddy - just to name a few! Talented 8-year-old Sophia Grace and her younger cousin, Rosie, 5, who also stars in the viral video seen dancing besides Sophia Grace, were invited to appear on The Ellen Degeneres Show more than once! They also had the opportunity to interview their favourite celebrities on the red carpet at the American Music Awards 2011... AND were able to walk the famous red carpet themselves!!!
The video is so popular and successful for quite a few reasons. The talent in Sophia Grace is incredible considering her age. And not many young children can remember lyrics and perform that well! But it wasn't just that, the persona and attitude this young girl carries makes her so funny and cute, it turns into one of those "must watch videos". It makes you smile and will certainly brighten your day.
Take a look at it below and you will find yourself "Aww"ing and smiling! :)
Big Brother BELIEVES in Making a Difference
As a teenage girl I was searching for new Justin Bieber videos on YouTube (just like every other girl out there!) and I happened to come across a very sweet video. At just nine years old Sebastian has a very big heart and knows how to make a difference. Sebastian's younger brother Jacob who is eight was diagnosed with Type 1 Diabetes at just five. Kind big brother Sebastian wrote and produced a song called "Believe" for his brother to encourage him to be strong in tough times. The song is available to
buy on iTunes
and all the proceeds from the song will be donated to JDRF which will help find a cure for diabetes.
The music video is very creative using a mix of home videos. The beat and tune of the song is relaxing, calm and beautiful. Please help make a difference and spread Sebastian's song around. I BELIEVE that it's a wonderful thing that Sebastian is doing and I encourage everyone to help. Don't forget to buy the song on
iTunes
and visit his website
http://www.sebastianmusic.biz/
.
Labels: "Ashlee Collova", AustinMahone, crumpola, DAK4, KidStarInterviews, SophiaGraceBrownlee
Friday, February 03, 2012
Kayleigh Writes about Choices and Love
Hello my friends! It's not Springtime yet, but Love is in the air. We just passed
Saint Dwynwen's Day
on January 25th, the Welsh equivalent to Saint Valentine's Day which will be here on February 14th. So whether you have a love, are looking for love or are content being Single, have a nice Valentine's Day and enjoy this post which talks about Love!
Guest Blogger, Kayleigh Levitt is the author of this excellent blog post and it may be her best one yet! Kayleigh is a creative young lady with a real talent for writing. You can find all her guest blog posts
here
. We're happy to present the fourth Guest Blog post from this talented young lady who can sometimes be found in a tree singing and playing guitar! This post reviews three videos; a video from the Burning Man festival about choosing to go places, an Ingrid Michaelson music video about Love and a video about a Sufi Love poem! Kayleigh adds so much more to these videos' contents in her insightful reviews and analysis - read on!
But first, The News!
This week's
Featured Video
on our
Top 100
and
Top 200
Charts is a preview video from our good friend Tiffany Jo Allen. Her NEW single is out, and it rocks!
The song is "Over You" and it reminds me of vintage Pat Benatar. The crunchy power chords of an electric guitar are featured prominently and
Tiffany
's vocals are strong and clear. Click the video to see
Tiffany's video
that previews the song. BUY the track on
iTunes
or at
Tiffany's website
. I did; this is a cool ROCK tune!
We love to promote YouTubers and we're not alone.
Here is another website that cares about the YouTube community and mentions both the big and little guys -
YouTube Channel Reviews
!
"From brand new YouTube users to the most famous YouTubers, we'll take a look at it all and give our expert opinions as we break down everything in the YouTube community."
The site is nicely organized and has a cool slider on the Main page. See who they are writing about, at
YouTube Channel Reviews
!
Now, here is Kayleigh's article on Choices and Love.
Oh, the Places You'll Go at Burning Man!
The Burning Man is a festival that takes place every summer in the desert. A city is created for a week, full of people dedicated to self-expression, community, art, and self-reliance. After a week, not a trace is left that an entire city was built there and then taken down, and its citizens usually make everything.
Ted Saunders, Parker Howell, and William Walsh directed this inspirational video. Find out more at
tedshots.com
.
"You have brains in your head.
You have feet in your shoes
You can steer yourself
any direction you choose.
You're on your own. And you know what you know.
And YOU are the guy who'll decide where to go."
Dr. Seuss is not just a children's book author. His words have outlived his body because they are the truth, and that is how the truth works. It sticks.
Our greatest power lies in our choices. Everything is a choice. I am choosing to type. You are choosing to read. In every moment, we are at choice.
Some things feel like they are not choices. I feel like I have no choice whether or not I go to school, but I do. I could wake up one morning, get in my car and drive west until my gas ran out. If I think about that option, even on a Monday morning, I realize the consequences of that choice are not what I want out of my life. I have the inalienable right to choose.
Not only can I choose what I do, but I can choose my perspective. On that same Monday morning that I am not wanting to go to school, I can take that moment, breathe, and choose to look at it from another point of view. I can see education as a gift, think about how it is giving me tools to live a happier, more fulfilling life. I can see how 3rd world countries are suffering because of a lack of education and realize how fortunate I am to have a free one. I can think about how it gives my life direction and a platform to live my dreams. I can see that it opens my eyes to things I would have been ignorant to and brought me to people who have changed my life.
Recognizing all of those things completely changes the way I view waking up and going to school. I have brains in my head, and these brains can alter the way I live and view my life. At any moment, I can shift my thinking to something that will effect how I do even common things. I can choose to be happy. I can choose the way I want my life to look. The world is not a cage if I choose to free myself.
Some people think that they are bound by circumstance, trapped by situations, or waiting for luck. Dr. Seuss talks about how sometimes we end up in the "Waiting Place" where people are just waiting.
"Waiting for the fish to bite
or waiting for wind to fly a kite
or waiting around for Friday night
or waiting, perhaps, for their Uncle Jake
or a pot to boil, or a Better Break
or a sting of pearls, or a pair of pants
or a wig with curls, or Another Chance.
Everyone is just waiting."
So often, we put off the things most important. I could wait for "Another Chance" or I can choose to go out and create another chance. I can choose to change what I think I am looking for and look for something else. I can choose to do what it takes to stop waiting and start living.
I can choose the way I want my life to look.
In any given moment, above all else, I have the power of choice.
Everybody
Ingrid Michaelson is an indie-pop singer and songwriter based in New York. She is the epitome of eccentric and her songs often speak of love.
People toss around the word love like it is a Frisbee. It is either a casual "I love you" or haphazard metaphors like "love is. [insert any noun, adjective, verb here] to describe the indescribable. Sometimes, the only thing we can describe is what love does not feel like. Love cannot be simplified into our language. Some things are just too vast and unlike anything found in the dictionary that it would be a crude summary of what it means to be in love. If one describes love too accurately, it loses something magical about it.
It is a feeling that is beyond body chemistry.
Desire is only .0001 % of the feeling of love, barely a taste.
Love is most often portrayed as a partnership of two. However, we can get flashes of love in any moment. It can happen in the most peculiar of times.
It can happen while driving down the highway with the windows down in a rainstorm.
It can happen when caught surprise by daffodils in January.
It can happen the moment your eyes open in the morning one minute before your alarm is supposed to ring.
Love, as Ernest Holmes put it, is just a spontaneous realization of life.
It is the moment we realize we are alive. It is the moment we see the spark of life in us, is in the daffodils and the rain. It is the moment that catches us off guard, bringing us back into the Here And Now.
Ingrid Michaelson sings in this song, "Everybody, everybody wants to love. Everybody, everybody wants to be loved."
To feel love we do not have to go anywhere, we can just breathe and realize that we are alive. When we see that bright spark of life within ourselves, then we begin to see it in everything. Suddenly, it is a spontaneous realization of life everywhere you go. That is what it means to be love. You can just be it. You can exist as love condensed into a human body. You walk around falling in love with your reality, because you see that you share the same life energy with everything around you.
It is not about loving another person or another person loving you. It is just about being love.
Being love is a ripple effect because the people around you will begin to realize the life within them with you. They will begin to see it everywhere they go. Love does not mean you have to be in a relationship with red rose petals and sugar cookies. It is within us. It is around us. It is the sugar cookies, the people who cooked them, the cane the sugar came from, it is everything.
How can one simplify everything? You can say the word `everything' but the word itself barely says anything at all. Therefore, we do not have to talk about it to define it.
If you want to love, breathe. If you want to be loved, breathe.
Taking a deep breath says all that needs to be said.
The Sun Never Says
"Even after all this time,
The sun never says to the Earth,
You owe me.
Look at what happens with a love like that.
It lights the whole sky."
-The Sufi poet, Hafiz
Sufism, is the spirituality of lovers. The poets that came out of this teaching show what poetry is really about. They show that poetry is the essence of life. The sun shines because that is what it does best, not because the earth validates it every day.
In today's society though, we desire the love we give to be given back. It is not our fault. We are human. At some point along the way, we forget that love is the quintessence of who we are and we do not need to go anywhere to get it. This forgetfulness may cause us to think, `I am not enough. I am not worthy of love.'
That is the farthest thing from the truth possible. Just by being ourselves, we make a huge impact on the world. Just by being alive, we deserve love.
Therefore, we become seekers. We dance as if every moment is a show that needs a standing ovation. We adapt to our surroundings. It is a subconscious process. It is an exhausting and unnecessary process. It is human. We are here to forget the love that we already are, and then get the gift of remembering. Remembering is the most fun we can have on this planet.
We can experience love in every moment whether it is from another person or not.
This is freedom.
Look at a tree. It is breathing. It is growing. It is made of atoms, just as we are. It is living as we are. A tree does not ask us to love it. It expresses itself anyway. A tree grows because that is what it does best. It seeks no validation.
Let us reinvent what love means. Let us love with no attachment to the outcome. That is what lights up the whole sky. That is what we live for. We do not have to go anywhere for love. It is already inside of us. Love is a reflection for the love we have for ourselves. That is the only reason we can experience it through another. The love that shines the brightest is love with no need for validation from the other. It is love for the sake of loving. People have hearts that are meant to beat in rhythm with another.
People love because that is what we are meant to do.
Labels: "burning man", "Kayleigh Levitt", IngridMichaelson, tedshots, TiffanyJoAllen
YouTube™ is a trademark of YouTube, LLC. YouTube Stars and YouTube are not affiliated in any way.